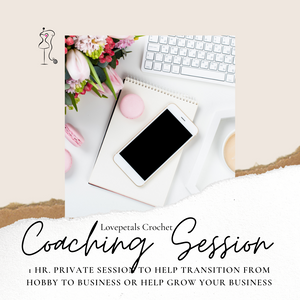 One on One Session for Business, Crochet or Design. 1 hr. Session for instruction, guidance and tips.
Crochet/Design Lesson - You choose the type of garment and purchase recommended supplies. I will supply the pattern according to your skill level and choice.
Business - Ready to grow from hobby to business?  I will supply guidance according to responses submitted via questionnaire. Yay!  Let's get started!